I admit I am not a minimalist nor am I the tidiest person. A brand storyteller and content marketer, I dislike throwing things away. I'll read an interesting snippet in a magazine or newspaper and want to keep the cutting for future reference. I'll put it on a pile to read later.
Unfortunately 'too much information' can lead to chronic disorganisation. It can act as a downward spiral, distracting you from the important priorities in life. That's why it's important to clear out the clutter and have a well-defined brand story. Once that core brand story is created, you can slice, dice, repurpose and reutilise it an infinite number of times. Here are my top 5 time-tested tips for creating a story toolkit from which you can get continuous mileage. Then you don't have to re-invent the wheel on your wagon and you can keep moving forward to your preferred destination.
1. Take your time
Your story is a fascinating one, with many twists and turns, so don't try and craft it in 10 minutes! Whether it's for an about page, radio interview, blog, video or social media profile, most definitely chunk it down and don't rush it.
Sit down with a page and write down the qualities and experiences which set you apart and make you different. There may be more questions than answers. But when you took that detour, that's when you developed that perspective which no-one else sees in the same way. That's when you developed that unique blend of expertise and experiences no one else has. That's the basis of your story.
2. See the big picture
Next, take a blank canvas and map out your journey you have taken to get here; the people you have taken on board, lean years, growth years, the rocky road beneath you, the detours you have taken to keep your dreams alive.
When you were looking for your beach, your journey probably did not go to plan and this is what customers love to hear; a very human story of struggle and tenacity. Get to grips with the whole of your business story. Don't be afraid to show your vulnerability. The rocky parts are just as vital as the relatively easy ones. None of it is wasted
Photo credit: Rafael Nascimento, Pixabay
3. Celebrate your difference and the difference you make to others
I believe we are all teachers, educating our clients to make important differences in their businesses through the work we do. As Brené Brown recently said, "if you drew a map of your life you would see it would be a map as wide as the world and it would include strangers you've never met but who have been changed by you".
The story of those successes, despite adversity, represents your ability to endure. It's your own unique story DNA. It's the combination of the graft, passion, resilience, creativity, drive, imagination and guts which characterise absolutely everything which you say and do, so don't hide it! Read this blog to find out more about how to do that. https://copythatsells.co.uk/why-blend-in-when-you-can-stand-out-with-a-different-business-story/
4. Call in an expert
I know an excellent declutter called Jo Cooke who helps people tidy away their clutter. On her perceptive website, https://tapiocatidy.co.uk/, she shows how very often painful memories can make people want to hold on to clutter and not sort out and manage it.
If you feel your business story has been a painful journey at times, taking you in all kinds of directions, then talk to a brand storyteller or content marketer.  They can cut through the confusion to tease out the story which will emotionally resonate with your ideal audience and keep them loyal year after year.
5. Integrate your brand story into your content marketing plan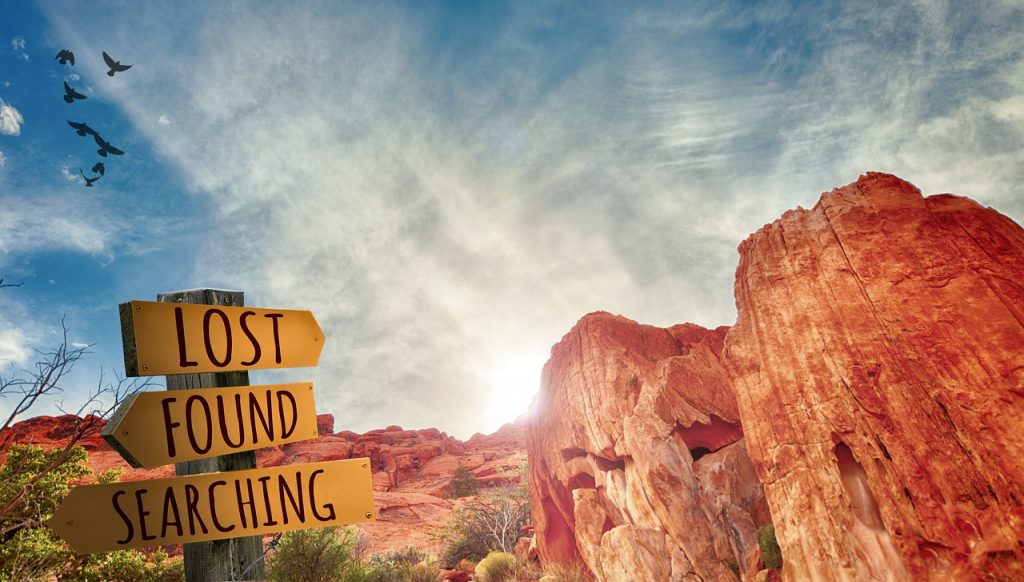 Photo credit: Jan Alexander, Pixabay
On your travels, you may well get tempted to disappear down a side street often leading to a blind alley. Yes, spontaneity is a great quality and can result in some exciting new ideas. But consistency is key to keeping you committed to where you need to go.
Begin with a route map for your journey from which you can plan its different stages and measure progress. I help my clients start with a simple content marketing plan and populate it with a regular calendar of content which encourages interaction with your ideal clients. Crystal Clear Communications' explains how to keep your content marketing plan simple in this fantastic article –  http://contentmarketinginstitute.com/2017/04/content-strategy-one-page-plan/
Make simplicity your selling point
After taking a deep dive then cut the waffle and simplify what you do into a palatable message people can take in on their first encounter. A 23 word, 7-second introduction to what you do is very useful. 7 seconds is all the attention span most busy people have before deciding to investigate further! Make simplicity what you are selling. If your decluttered story makes your client's lives that bit simpler and easier through the work you do, what's not to love about that?
Katherine Ledger is a Content Marketer, business storyteller and the owner of Copy That Sells. If your story doesn't reflect your true personality and heart towards your customers she'll help you pan out your business's gold nuggets and write them into marketing content which wins clients' hearts. Reach her at copythatsells.co.uk ,  +44 (0) 7703 545117, Katherine@copythatsells.co.uk, https://uk.linkedin.com/in/katherineledger